Custom Features Guidline | Info e Guide ufficiali | Forums
A
A
A
Feed RSS dell'Argomento
Custom Features Guidline
1 Dicembre 2017
23:39
narcof
Amministratore
Messaggi del Forum: 111
Iscritto dal:
2 Novembre 2017
Non in linea
AZEROTH SHARD CUSTOM FEATURES
Mark of Azeroth ( MoA ) : That is a custom currency for purchase a lot of things like mount/ toys/ custom transmog item ( read below )/ … You can earn this currency from Battlegrounds / Arena / Dungeon / Raid bosses / Custom daily Quest
Smartstone: In your bags you can find a chest called "Smartstone" that item gives you:
A possibility to change your Xp Rate from 1x to 12x
Reset your negative aura
Teleport to Black Market
Black Market: That is a place with a lot of utility things:
Npc for join all bracket arena
Npc that gives you a custom daily ( pvp daily – pve daily – pve weekly – timewalking ) all those quest give some MoA
Hoar the Collector this npc can collect infinite, not duplicated, items without lose them
Smartstore Cow this "cow" sells Apps, these have a lot of utility ( 3x mining perk , 3x herbalism perk, Change Faction, Change Race, Change Name, Portable Jukebox )
Season Set Guy, with this npc you take Relentless Gladiator's Set, you can buy it for free but you must use those equip in Dalaran, Arena or Battlegrounds.
Warpweaver gives the transmogrification from your equipped item into an other one in your bags
Jukebox npc, to listen wow music and even more…. 😉
Ysera Image with this npc you can change your current dimension ( what kind of custom feature is the Dimension ? read below )
different DIMENSIONS: Each dimension is literaly a separated world in same realm (shared chat, raids etc), but with different Npc and Objects
Illusiory World ( standard dimension )
Guild World ( guild dimension ) – This dimension includes guild houses ( like garrison ). Guild Houses can be attacked by other guilds for obtain items/mounts/object/…
Toys World – This dimension includes event made from entertainer
Warcraft Tales ( Gdr dimension )
Corrupted World – This dimension is a place without ethical rules, fight and destroy other teams!
Classic and TBC World – dimension reserved for previous patch
Gm Dimension ( only GameMaster can use this dimension )
Timewalking : This Npc gives a possibility to auto-scale your current level and statistics to play old dungeons and get awesome rewards! That change is based on needed level for a specific raid/dungeon
CrossFaction : You can use the race that you like most without limitation in pvp and pve
Gargas Magic Box : This box has a cost of 20 Moa, it includes transmog-item ( without statistics )
Future-Transmogrifer : You can transmogrifier your items into Tier19 , these items can be found in Gargas Magic Box ( legion items )
5 different arena bracket: This includes 1v1, 2v2,3v3,3v3soloq,5v5
PlayerStats leaderboard: PvE leaderboard, you can obtain points from Dungeon and Raid
Hard-Level leaderboard : This leaderboard gives the possibility to earn AzerothPoints ( virtual currency ) with your LevelPoints at 1x
Arena leaderboard :  PvP leaderboard, you can obtain AzerothPoints and other items from ranking in 1v1/2v2/3v3/3v3soloq/5v5
Bg Stats :  PvP leaderboard, you can obtain AzerothPoints for each battleground that you won
Account Full PvP : https://azerothshard.org/en/
I seguenti utenti hanno ringraziato per questo post: narcof continua così!:
Yehonal Yehtanér Lunthatir
8 Dicembre 2017
2:57
tranex01
Azeroth master
Messaggi del Forum: 569
Iscritto dal:
30 Luglio 2016
Non in linea
28 Dicembre 2017
0:45
valastrid
Valencia, Spain
Azerotthiano
Messaggi del Forum: 14
Iscritto dal:
25 Dicembre 2017
Non in linea
no po dare un plus Thanks.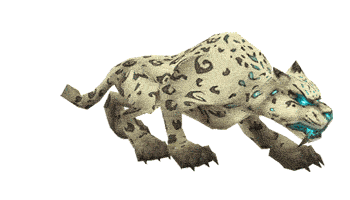 Cerca la bellezza, sii felice
https://worldofwarcraft.com/es-es/character/colinas-pardas/runevaldesca
http://eu.battle.net/wow/es/gu.....y_Piratas/
[spoiler] 

real life

 
https://valdesca.wordpress.com/

[/spoiler]
Fuso orario del forum:
Europe/Rome
Record di utenti connessi:211
Attualmente connessi:
2 Ospite(i)
Attualmente stanno visitando questa pagina:
1 Ospite(i)
Members Birthdays
Utenti più attivi:
tranex01: 569
lupine: 327
Necrosis: 290
Samek: 289
birba: 253
roazar: 247
00suez: 219
Nasti: 205
Verdux: 193
lelouch91: 176
Statistiche Utenti:
Ospite: 5
Utente: 17377
Moderatore: 3
Amministratore: 4
Statistiche del Forum:
Gruppi:5
Forum:34
Argomenti:2057
Messaggi:11332
Utenti più recenti:
Latoya Partlow, atomicboot, lux1992, yehonal-gm, thegentleman92, supergojedi40, vikthor87, peppsi88, screemer, sonosoloio1
Moderatori:Peacemaker: 59, kafka: 59, rhadarox: 1
Amministratori:Yehonal Yehtanér Lunthatir: 697, Arkan0r: 559, narcof: 111, Disease: 24